Welcome to Our Financing Department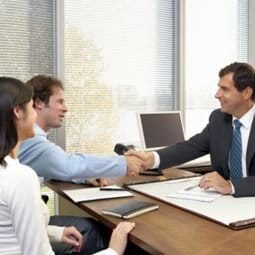 The Finance Department at Ford of Hoopeston
So, you're through with the toughest part of the vehicle buying process (finding the vehicle you want), and now you're on to the finance side of things. Does just the word finance bring chills to your spine? Fear not, Watseka, Paxton and Williamsport drivers, the Ford of Hoopeston finance team is ready to help! Our team of in-house finance experts will work with Hoopeston drivers to find a cash payment that fits within your unique needs. Here at Ford of Hoopeston, our finance team is well connected to a vast lending network that helps to ensure that Watseka, Paxton and Williamsport drivers can land a fair finance deal.
Find the Auto Financing that Fits You Best
Whether you're deciding to buy or lease a vehicle, we can help you come up with a plan. Each one has its own merits, and it's up to you to decide what aligns with your goal. When you buy and finance with a car loan, you're thinking long term and can build equity. Leasing offers lower payments and provides flexibility if you'd like to upgrade after the terms are completed. No matter what, our team is here to help you and discuss options, rates and more so you can make the smart choice for you!
Let the Ford of Hoopeston Finance Team Work for You
Crunching numbers and reworking budgets can be the less-than-fun part of buying a new vehicle. But, the expert guidance of our finance center can help put the joy, and the ease, back into the process. Get started on your journey towards a new vehicle soon by filling out our convenient, online finance application. We'll work with you every step of the way and answer any questions you have along the way.